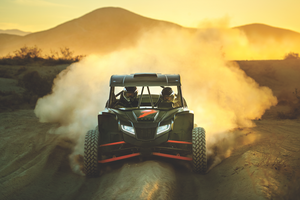 2019 Baja 500 Pre Run
Date May 28-31 2019  Baja 500
Entry date closed April 31st.  Order today.
Space is limited.  Sign up today while space is available.  
Race Day is June 1st.  Add on to your trip and join us on race day.  We will provide lodging, team dinner, entry to our pit meeting, planning and race strategy.  
Arrive Ensenada on May 28th for our welcome dinner party at Santos Steak House.  Depart 10 AM May 29th from Ensenada. Four nights and three days of pre running the Baja 500 Race Course.  Stay at some of the historic hotels and location, drive the famous beach section of Santo Thomas, the majestic mountains and sand washes of northern Baja.  Travel through the villages, meet the locals and enjoy the evenings sharing the stories and images of the day.
We will average 125-175 Miles per day.  5-6 hours per day on course.  
Pre Run will be lead and hosted by Todd Romano.  If you choose to stay on during the race weekend, you will join Todd Romano, Robby Gordon and Team Speed for the 51st Running of the Baja 500.  We will have you on the course during the race to help support the team and watch the race unfold.
Lodging, Chase Support, Transport of Spare Parts, Vehicle Extraction, Chase Trailer support and Logistics included.  Pricing is for  2 People per Car, 2 People per hotel room.  If you are coming alone please contact us directly. Some meals are included with lodging.
Bring your UTV, bring your friend, and bring your passion for adventure.
1.  All SXS Vehicles Welcome.  No Motorcycles.
2.  All Vehicles must have communication (Hand Held Radio is ok)
3. Bring your own spare parts, and tires. 
4. All Vehicles must have standard and aftermarket lighting.
5. Mexico insurance is your responsibility.  We use http://mexpro.com.
6. Medical Insurance is your responsibility.  We use https://www.globalrescue.com
Contact us at info@speedsxs.com with any questions or call us direct.
---