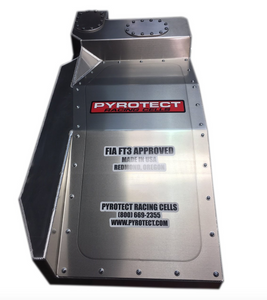 NEW Product Release: Pyrotect Fuel Cell
The WildCat XX Pyrotect Fuel Cell is now available for purchase on our website!
The new Pyrotect Fuel Cells utilize ultra-durable double-coated urethane fabric bladders that are FIA FT3 approved with a five-year warranty. Approved for all major racing associations, as well. The fuel cell comes with a full TIG welded aluminum container (cell containers are 0.080"). The cells are designed to fit under the passenger seat and can hold up to 23 gallons. The fuel range of this Pyrotect fuel cell has increased to over 200 miles! It also comes with a Holley HydraMat. 
Get yours here: https://speedsxs.com/collections/frontpage/products/wild-cat-xx-fuel-cell
---