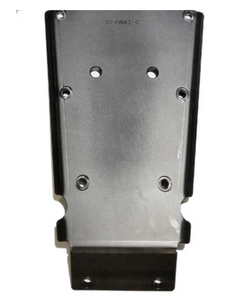 NEW Product Release: Racer Rear Skid Plate
Our Racer Rear Skid Plates are now available for purchase on our website!
Get the best in under vehicle protection with Speed SXS's Racer rear skid plate for the Wildcat XX.  Made from 1/2" high density UMHW polymer, these plastic skids absorb the shock and impact to the bottom of the vehicle.  UMHW does not dent or rust and are lighter than traditional metal skids. We have strategically placed drain holes to allow dirt and debris to be wash out off the skid plate - you no longer have to remove your skids to clean the rocks and dirt from the belly your vehicle. The Speed SXS Wildcat XX Skid Plates are easy to install.  Mounting hardware and instructions included. 
Buy yours here: https://speedsxs.com/products/speed-xx-racer-rear-skid-plate
---