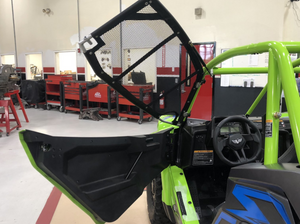 NEW Product Release: Speed SXS Window Nets
Our Window Nets are now available for purchase on our website!
The Speed WildCat XX Window Nets were designed to match the contour of the factory cage. The window frame and net are one piece and open as a complete assembly. They are both SCORE and BITD legal, and are a valuable addition to any vehicle. Driver and Passenger window nets are shipped with each order, with all mounting brackets, hardware and latching system.
Buy yours here: https://speedsxs.com/collections/wild-cat-xx-seats-and-seat-belts/products/speed-wild-cat-xx-window-nets
---