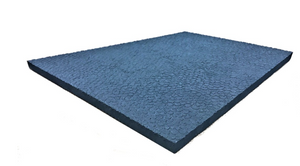 NEW Product Release: Speed WildCat XX Rear Bump Pads
Our Bump Pads are now available for purchase on our website!
"Ride Over Everything" with the Speed WildCat XX Rear Bump Pads. Designed to absorb the shock load that can be transferred from the stock skid plate to the cases of the rear differential on hard G-Outs. At Speed we think of everything when it comes to winning races or getting home from a great weekend of riding. Spend your time on the trail not on the side of it with the Speed Rear Bump Pads.
Buy yours here: https://speedsxs.com/collections/speed-skid-plates-and-protection/products/speed-wild-cat-xx-rear-differential-savor
---